Don't you just love when you click onto a new blog? You get to stare at all of the wonderful designs and backgrounds that they have on their pages? It's definitely one of the first things that I notice about blogs.
If you are interested in looking at some gorgeous blogs, here are some of my favorite eye-candies:
Sometimes I'm just a sucker for a very simplistic design on a blog.
Lollychops
I love how Lolly takes her love of teal and uses it to personalize her blog. It looks fantastic!
Ashley is an amazing crafter and mommy! She lets her projects do the talking. Hers is another fantastic and simplistic design that I adore. Oh to have a headers like hers!
Made
*sigh* Again, more amazing headers that I adore. Dana even changes hers for the different seasons!
I love me some simplistic birds... especially on a beautiful colored header!
She's out of my league on so many levels!
Any who, where am I going with this? Well, while I am not quite up to the challenge of recreating my entire design by myself. I did decide that I wanted something that many wonderful ladies out there have on their blogs: a signature. It makes your blog look beautiful, personalized, and polished.
Would you like your very own?
Here's how to create your very own signature:
1.
Go to
My Live Signature
. You can either register or make your own as a guest. This website is great in allowing you to go through the steps.
2. There are several steps that you will have to go through to create your signature.
2a.You first type your name.
2b. Choose your font that you like. (They have over 100 different ones!!)
2c. Choose the size you would like.
2d. Choose the slant that you would like for your signature.
3. When you click to continue you want to choose "Want to use this signature?"
4. This will take you to a separate window where you will get the HTML code for your signature.
Now what do you do with it?
Well, if you have blogger (like I do), go to your dashboard and click on settings and then formatting. At the very bottom of your formatting page you have a box that is the template for every post that you ever make. Add the HTML text into your template. I also went ahead and added a closing statement because when I added the HTML coding and tried to type on a new post, it wanted to make all of my text as a link.
Easy right?
I am so happy with my signature. I'm also proud of myself that I managed to complete a project I've wanted to do for a very long time... all while sitting on my couch in a matter of 30 minutes!
If you decide to add a signature to your blog, please leave a comment. I'd love to check out your new feature. Plus, check out some of those amazing eye-candy sites I shared!
P.S.- I'm linking up at
="">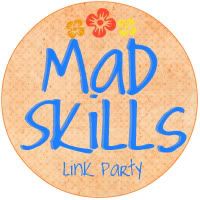 ="">
="">Have a blessed day,