So, I had several lovely posts sceduled to write this weekend but then... I started to surf on Pinterest... yep :) We all know what's coming next! I swear I have discovered this blog before and I don't know how I could have been so very busy that I haven't gone back.
First, it started with this picture: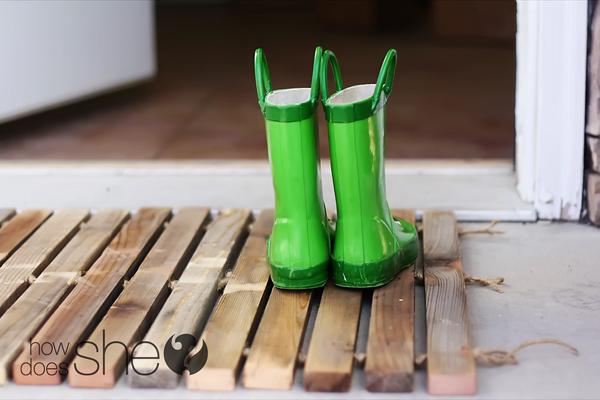 And that led to my husband pricing wooden slats for me on-line :) Man I love that man. He totally just goes with my craziness!
Of course, then I started exploring her website... Oh my, I won't be posting any of those lovely things that I had planned now. Well, at least tonight.. or maybe at least for the next hour or two!
Has anyone else re-discovered any awesome blogs lately? Please share!!!
Have a blessed day,